Valentine's Day is Feb 14th
Nothing says "I Love You" more clearly than sending roses on Valentines Day. Whether it's a first date, first anniversary or the fiftieth, DANIELS FLOWER SHOP can help you find the perfect gift for your sweetheart on this Day of Love. Don't forget to show your friends and family some love too with a special delivery from DANIELS FLOWER SHOP . Browse our Valentines Day flowers online or call us for custom creation. No matter where you need to send roses or flowers, DANIELS FLOWER SHOP in Windsor, Nova Scotia can help!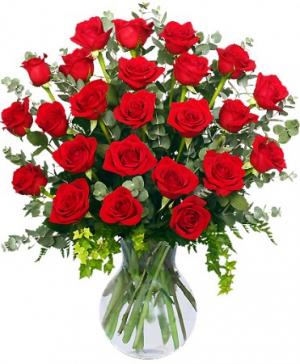 24 Radiant Roses
Red Roses Arrangement
Express your love with this magnificent display of roses!! When the message needs to be clear, send beautiful red roses from DANIELS FLOWER SHOP . Shown with 24 roses you can add more!
$130.00, $140.00, $150.00
Shown at $130.00
More Info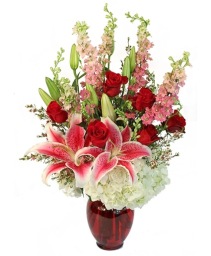 Aphrodite's Embrace
Floral Design
$120.00, $135.00, $150.00
Shown at $135.00
Shown at $135.00
More Info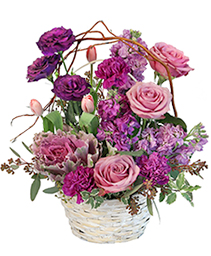 Purple Showers
Basket Arrangement
$65.00, $75.00, $85.00
Shown at $75.00
Shown at $75.00
More Info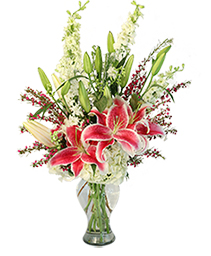 Deeply Dedicated
Vase Arrangement
$90.00, $110.00, $130.00
Shown at $110.00
Shown at $110.00
More Info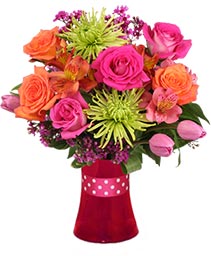 Vibrant Vibes
Arrangement
$70.00, $80.00, $90.00
Shown at $70.00
Shown at $70.00
More Info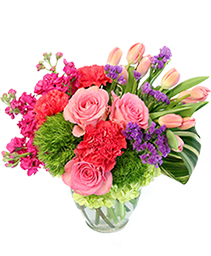 Blossoming Medley
Floral Design
$80.00, $100.00, $120.00
Shown at $100.00
Shown at $100.00
More Info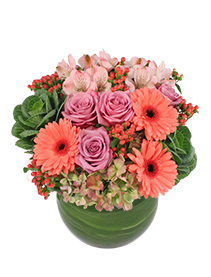 Forever More
Arrangement
$70.00, $85.00, $100.00
Shown at $85.00
Shown at $85.00
More Info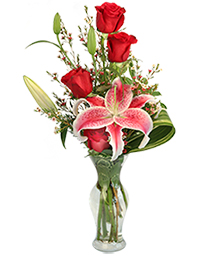 Ardent Expressions
Bud Vase
$60.00, $70.00, $80.00
Shown at $70.00
Shown at $70.00
More Info
Embraceable
Pink Floral Design
$75.00, $85.00, $95.00
Shown at $75.00
Shown at $75.00
More Info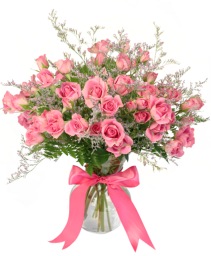 Adoring Sweetness
Rose Bouquet
$60.00, $70.00, $80.00
Shown at $70.00
Shown at $70.00
More Info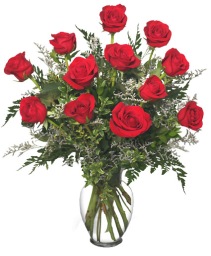 Classic Dozen Roses
Red Rose Arrangement
$60.00, $80.00, $100.00
Shown at $120.00
Shown at $120.00
More Info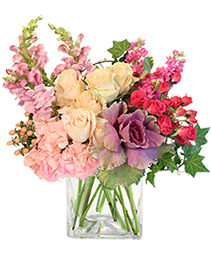 Adoring Devotion
Floral Design
$120.00, $135.00, $150.00
Shown at $135.00
Shown at $135.00
More Info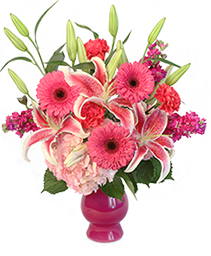 Longing Caress
Floral Design
$85.00, $95.00, $105.00
Shown at $95.00
Shown at $95.00
More Info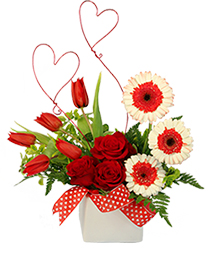 Darling Hearts
Floral Design
$65.00, $75.00, $85.00
Shown at $75.00
Shown at $75.00
More Info